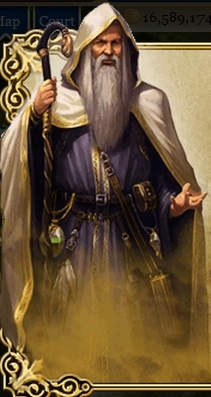 Merlin
the friendly magician appears at least once every day you visit Camelot.
Introductory tour
Merlin offers to guide you around your new city and its environs as soon as you build. If you accept, he shows you:
The map view.
The field view, where he guides you to create a sawmill.
He leaves you with the friendly message, well worth heeding:
"If you ever get lost, remember to follow the Quests. Now claim your title and Quest Reward, and grow strong enough to gain Arthur's favor!"
Merlin's Magical Boxes
The daily lottery "Merlin's Magical Boxes" gives you another item for your store. Merlin is evil and you rarely get anything worth it the is a chance of getting a Divine Inspiration but after playing for well over a year i have only got one.
Community content is available under
CC-BY-SA
unless otherwise noted.