Buildings in the City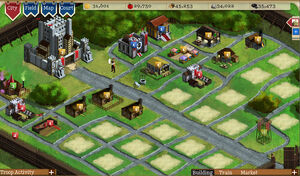 Alchemy Lab
Barracks
Blacksmith
Castle
Cottage
Embassy
Knights Hall
Market
Rally Point
Relief Station
Stable
Storehouse
Tavern
Wall
Watch Tower
Workshop


Buildings in the Field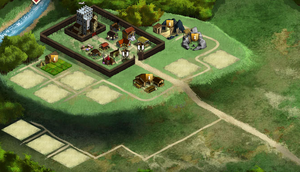 Your resources are produced in the field tab. The higher level your Castle, the more slots you receive to construct resource production buildings.
Construction Time
Please see construction time to find out how long it takes to construct these buildings.
Divine Inspiration
Buildings, when upgraded from level 9 to level 10 need as an additional Resource a Divine Inspiration.