An Avatar is a picture of your Lord/Lady which appears in the top right hand corner of the screen and to the left of your chat messages. There are twenty four different avatars, sisteen male and eight female. You can change your avatar at any time by clicking on it in the top right hand corner. The avatar you choose has no effect on the game and is only there as something to look at. There are many types of different avatars, for males and females respectively.
Example Of Avatars A Male Player Can Choose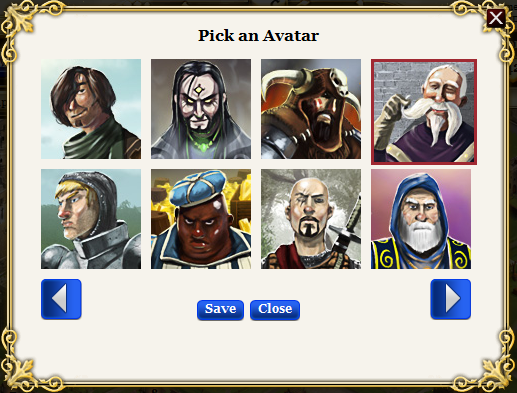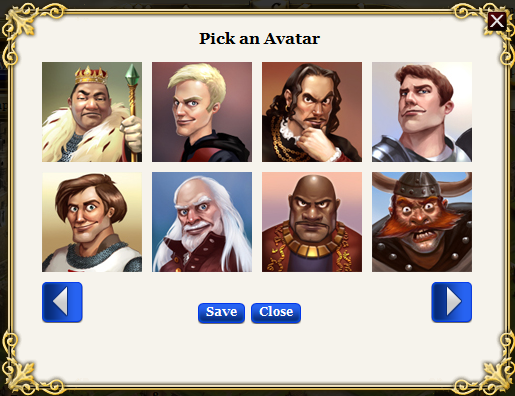 Example Of Avatars A Female Player Can Choose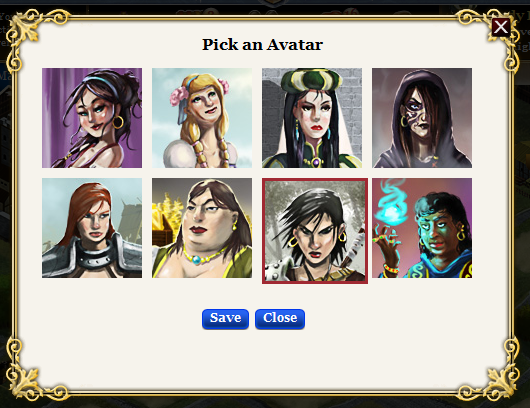 How Do I Change My Avatar?

Click on your current avatar, refer to the picture, which is located at the top right corner of your game. Once you have done so, a window will pop up and let you choose the avatar you desire.
Community content is available under
CC-BY-SA
unless otherwise noted.